We use the Bryndza cheese in all our pastries. If you didn't use the Bryndza cheese, adding a different flavor to all recipes, together with spinach that means you missed a lot. You can offer pastry with spinach prepared by using Şafak Bryndza cheese at breakfast, at tea hours, lunch and dinner as an alternative to your guests and children.
Now, let's look how we prepare it!
Ingredients for Pastry with Spinach with Şafak Bryndza Cheese:
1 pack of phyllo dough. If you want to roll dough 6-7 dough shall be enough.
1 bond of spinach. An average of 300-350 grams of spinach will be sufficient.
350 grams of Şafak Bryndza cheese
1 teaspoon of red chili peppers.
Black pepper and dry mint
Salt, as much as you prefer
Vinegar
Ingredients for sauce:
1 cup of milk, 200 ml
100 grams of natural butter
3 tablespoons filtered yogurt
2 eggs
Half a glass of mineral water, 100 ml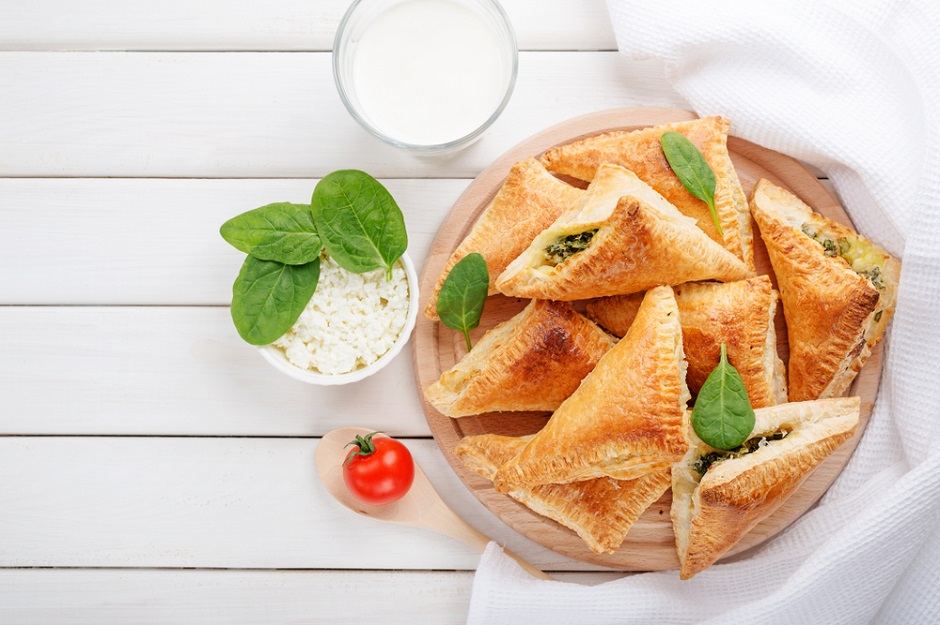 Preparation of pastry with Spinach with Şafak Bryndza Cheese
Wash the spinach thoroughly, extract and then leave in vinegar for a while.
Rinse off the spinach after removing from the vinegar; Mix spinach with ŞafakBryndza Cheese, mint, chili and black pepper.
Melt the butter in the pan for sauce.
Mix the melting butter with milk, eggs, yogurt and mineral water.
Lay down one phyllo doughinto the baking tray, keep some of the dough out of the tray and overlay some sauce on it.
Then divide the second dough in two and overlay the sauce again.
Then lastly lay down the third dough. This time, don't overlay the sauce. Spread the mixture prepared with spinach and Şafak Bryndza Cheese evenly over the dough.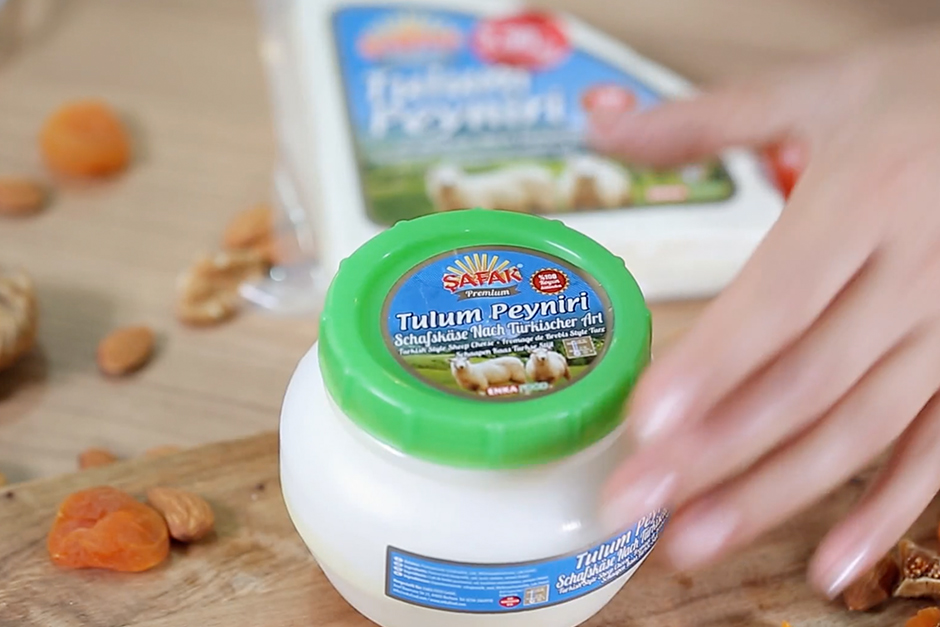 Lay down the other remaining 3 doughon the tray, overlay the sauce, then cover the patsry with the outer parts of the first dough. Then apply the remaining sauce.
At this stage we need to rest the pastry for a while. Please pay attention to this for the flavor of the pastry.
After waiting for a hour, put the tray into the oven and cook at 180 ° C until it gets brown.
Şafak Bryndza Cheese Spinach Pastry is ready to serve. Enjoy your meal!
You can order the Şafak Tulum cheese, which is suitable for every meal, from all markets in Europe or you can order it here.
Enkafood continue to offer you natural and delicious food products by Titiz Honey Products and Titiz Chestnut products in addition to Şafak Dairy Products.