One of the most popular pastries in Turkish kitchens is rolled pastry. As it is preferred by our mothers for breakfasts or for guests, these delicious pastries are also found almost in every bakery.
Many prefer to cook these delicious pastries with cheese, but also it can be prepared by stuffing spinach, mince, potato or some other delicious mixtures into it. Today, we will give you a new recipe for this traditional taste. With this new recipe, this time you will enjoy rolled pastry with the quality of Şafak Bryndza Cheese.
Rolled pastry, or pen pastry or staffed pastry… It does not matter whatever you call it. It is such a snack that wake us up with a tempting smell. especially the holiday days. It can easily be consumed as an alternative at breakfast, tea time, lunch and dinner. Or can be offered to guests at home parties.
Today, we want to tell you the story of the flavor of the rolled pastry with "Şafak Bryndza Cheese and Cottage Cheese". Şafak Dairy products are all natural. The Şafak Bryndza Cheese and Şafak Cottage Cheese are made with organic milk from the cows and the whole milk obtained from the cows are processed with the appropriate methods in Anatolia. And then come to our tables with this quality.
There is no need to keep you wait too much. Here is a new recipe for rolled pastry with Şafak Bryndza Cheese.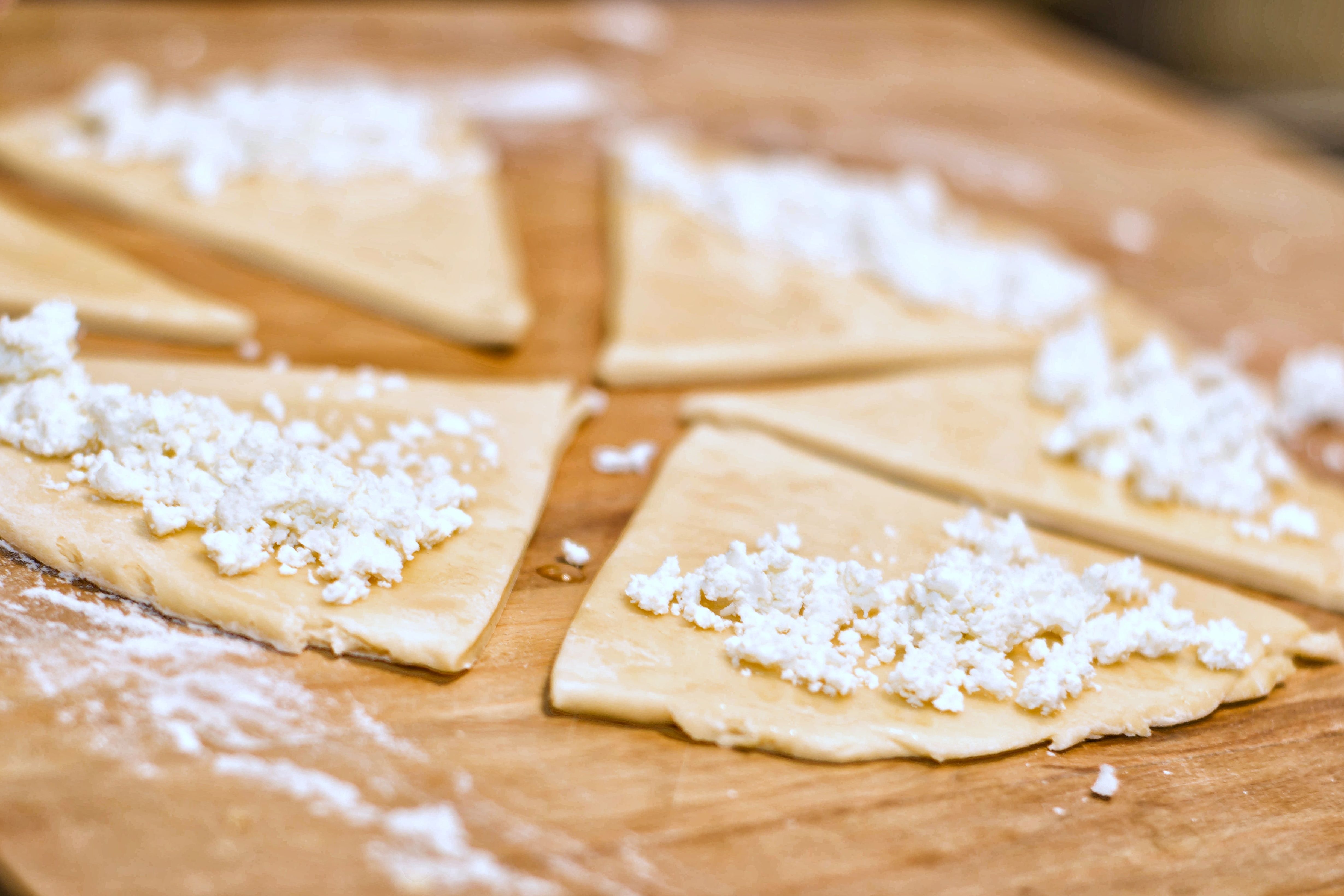 Ingredients:
4 thin sheets of dough
Ingredients for filling ingredient:
150 grams of Şafak Cottage Cheese
200 grams of grated Şafak Bryndza Cheese
3-4 branchesof parsley
1 tablespoon of yogurt
5 branches of parsley
1/4 tea spoon of salt
Are you ready to prepare? These ingredients will turn into an indispensable taste with the Şafak Dairy Products.
Preperation:
We put our fresh dough on a clean bench. We divide the dough into 8 pieces with the help of a knife. In total there will be 32 triangular dough pieces at the end. Then we start to prepare the inner filling ingredient.
We put Şafak Cottage Cheese, Şafak Bryndza Cheese, which we grated, yoghurt and salt into a cup. After smashing Şafak Bryndza Cheese by using a spoon or a fork, we mix all the ingredients together. Lastly, we put the parsley that we had previously finely grown and mix it well again.
Our inner filling ingredient is now ready. Now it's time to roll the dough pieces.
We take the triangular dough, and we put a tablespoon of the filling ingredient we already prepared into these pieces. Then we fold the edges inward and roll like a roll. We attach the tip of the dough by wetting it if necessary. It's that simple. Rolled pastry with Şafak Bryndza Cheese and Şafak Cottage Cheese is so simple … We finish all the remaining pieces of dough in this way.
Now it is time to fry these exquisite tastes… We put sunflower oil into a deep pot to fry the rolled pastries stuffed with Şafak cheese. Then we fry the rolled pastries in this pot. WE can take back these rolled pastries from the pot after they get a golden color. You can put them on a napkin if you feel that the pastries have had too much oil. In such a short time this napkin will absorb the oil and pastries will be ready for consumption.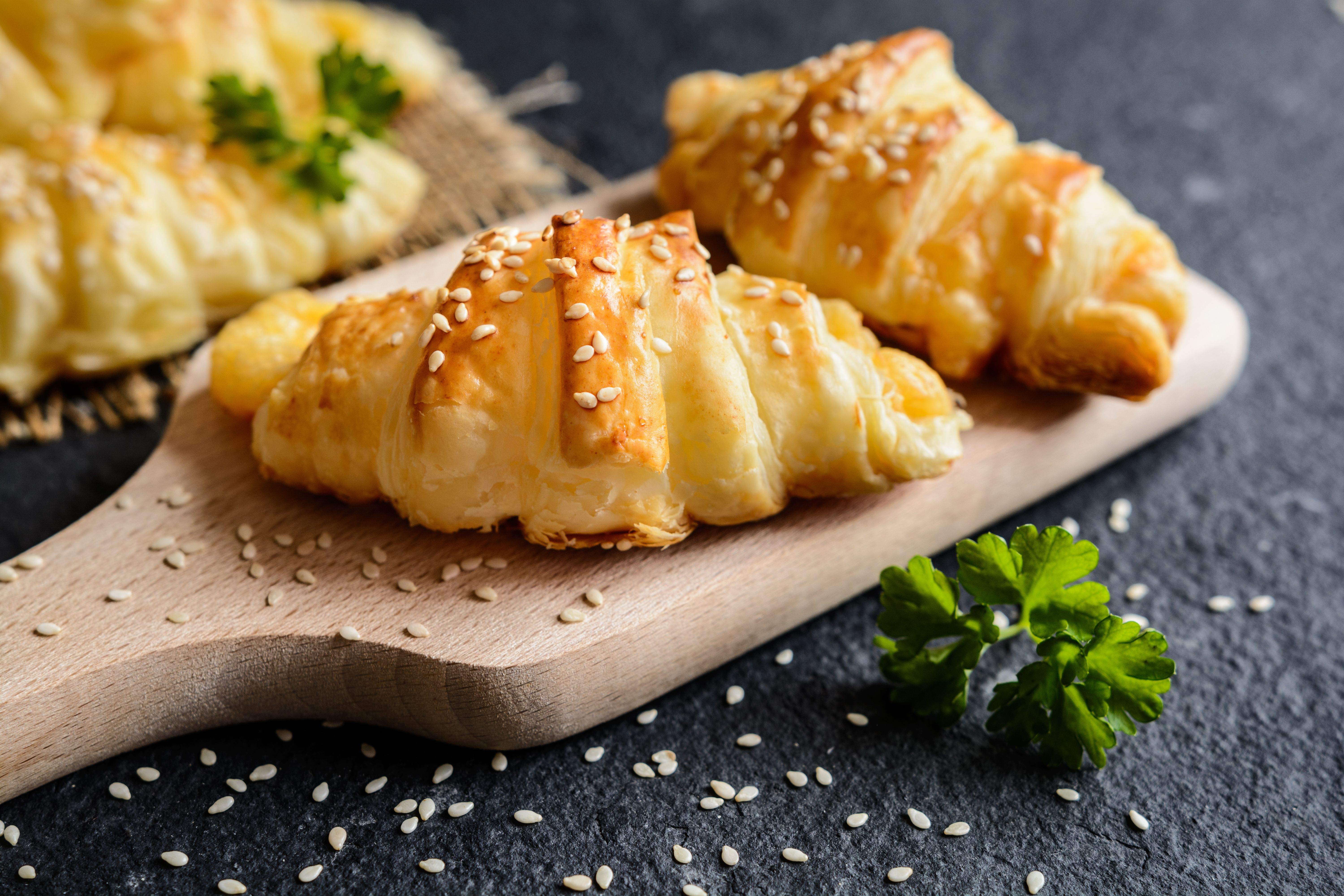 Yes, the rolled pastries made with Şafak Bryndza Cheese and Şafak Cottage Cheese have an exquisite taste that changes your taste! Do not deprive yourself of this taste!
Do not forget! The taste story of Şafak Bryndza cheese begins at dawn.
Şafak Dairy Products is part of Enkafood, one of the leading companies in Europe. Enkafood offers you delicious Bryndza Cheese under the brand of Şafak Dairy Products.
You can find Enkafood brands in almost every market across the Europe or you can safely order from Enkafood's website.
You can also prefer other products under the brand of Enkafood, which are Maroni Chestnut Products and Titiz Honey Products.