As the most preferred dessert of winter days, the candied chestnut can also trigger you to prepare some extraordinary desserts if you are open to new tastes. Since it has its own flavor, Maroni Candied Chestnut can also sweeten your tables together with Titiz Honey by offering you some new tastes that you have never heard of.
Crazy Chestnut dessert is not a kind of dessert you can see in every restaurant or market. But thanks to Maroni Chestnut and Titiz Honey, now you can easily prepare this delicious combination at your home.
Here is the recipe for Crazy Chestnut prepared by Maroni Candied Chestnut and Titiz Honey:
Ingredients:
For chestnut pulp;
300 gram Maroni candied chestnut,
4 table spoon of filtered Titiz Honey.
For cream;
200 ml. sugar-free cream,
1 table spoon of Titiz Honey,
2 table spoon of Maroni candied chestnut pulp.
For serving;
Ground cinnamon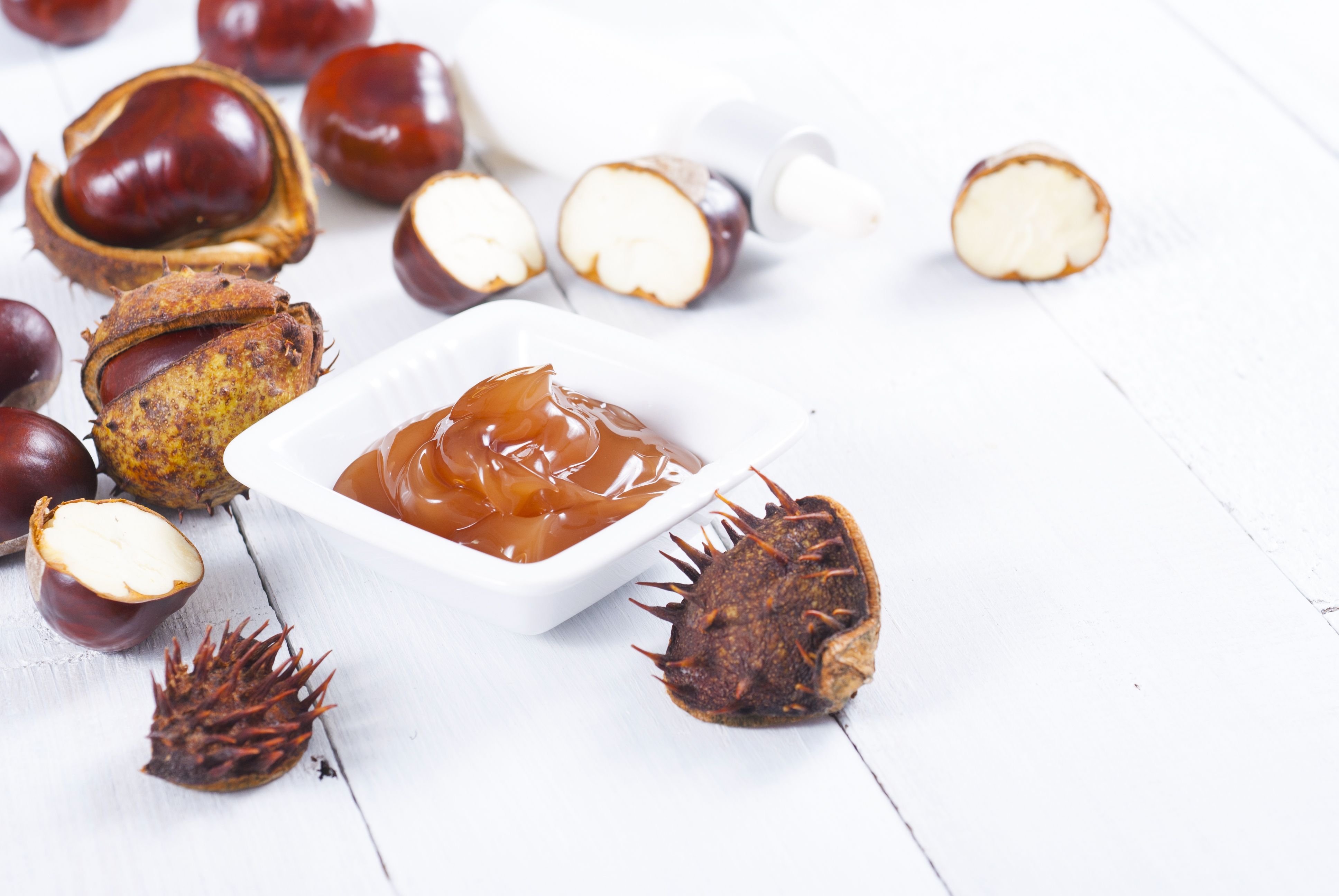 Preparation:
For crazy chestnut, first prepare the chestnut pulp. Crush the 300 grams of Maroni Candied Chestnut by using fork. Continue crashing until chestnuts become pulp. Then add the filtered Titiz Honey over the pulp and mix them.
Mix the cream by using a mixer until it reach the form of whipped cream.
Add one table spoon of Titiz Honey and 2 table spoons of chestnut pulp and then continue to mix them.
Then lay down one chestnut layer in service plates, then one layer of cream on it, repeat this order.
Sprinkle some ground cinnamon over it.
Your new taste for chestnut is ready to taste and to offer your guests.
You can also prepare this crazy dessert by not serving it layered, but by mixing them altogether. If you prefer the second way, just mix the chestnut pulp with the cream and then serve it.
What will you do with Maroni Chestnut Products or Titiz Honey products is up to you. You can consume these delicious products separately or alone, or you can prepare many delicious tastes by using Maroni and Titiz products.
Maroni Chestnut Products and Titiz Honey Products are all part of Enkafood, one of the leading companies in Europe. Enkafood also offer you delicious Bryndza Cheese under the brand of Şafak Dairy Products.
You can find Enkafood brands in almost every market across the Europe or you can safely order from Enkafood's website.