For those who want to have a good breakfast, bryndza cheese is one of the important elements of the breakfast. Şafak Bryndza Cheese is a natural product and its popularity is increasing day by day. It would a great injustice for Bryndza Cheese to limit the story of its flavor, which starts in Anatolia and spread to the world, only with breakfasts.
You can prepare different tastes with Şafak Bryndza Cheese which is one of the indispensables of the dining tables. There are many different options such as pie, cake, and ravioli that you can prepare with this cheese. You may be surprised to hear that you can prepare desserts with Bryndza Cheese. Yes, most of the people who describe themselves as an experienced cook or dessert maker don't even know they can prepare desserts with Bryndza cheese. You can follow our dessert recipes prepared with Bryndza Cheese in our blog.
Today, we will share a delicious recipe with you: Ravioli with Bryndza Cheese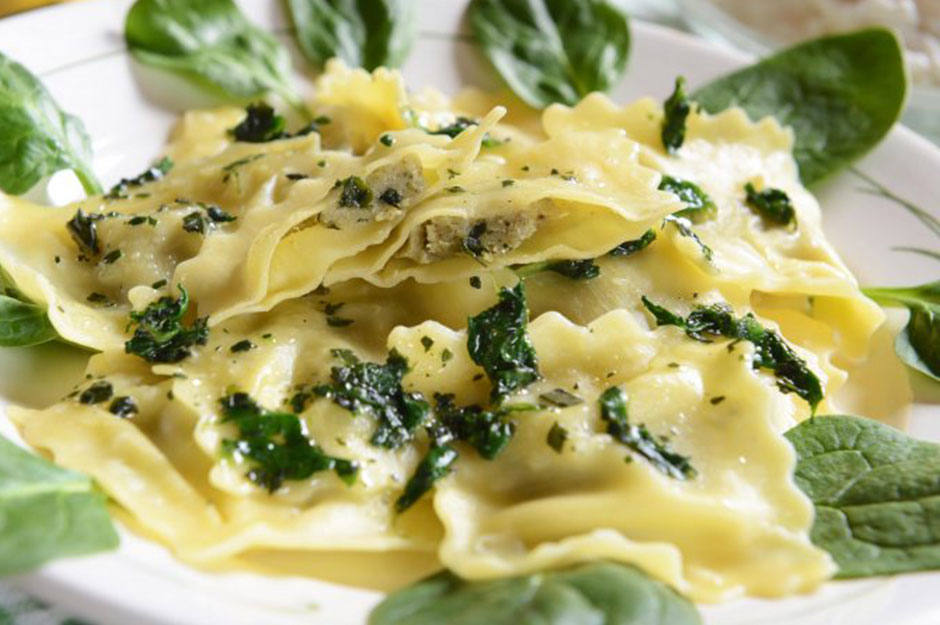 Ingredients for Ravioli with Bryndza Cheese
250 grams of Şafak Bryndza Cheese
1 egg
3 slices of bread
3 egg yol
1 Egg
500 gram Ravioli Dough
Enough onion
Enough garlic
Enough spinach
Enough butter
Enough sage leaf
Enough parsley
Salt, pepper, various spices
Preparation of Ravioli with Şafak Bryndza Cheese:
First, we cut our bread. Then we melt the butter in a frying pan and toast pieces of breads in this pan.
We cut the peeled garlic and onions into cubes. We roast them with the same butter until they have a pink color.
We wash some of the spinach, then saute them with onions and garlic.
To prepare the filling ingredient, we mix the Şafak Bryndza Cheese with the butter and spices in the pan. You can adjust your spice quantity according to your taste.
Then we chop the remaining spinach into large pieces and mix them with bread, egg yolks and Şafak Bryndza Cheese.
We open dough and divide it into two. We put our filling ingredient into the dough with a teaspoon and cover the second half of the dough.
We attach the edges of the dough parts onto each other and then cut them.
We boil ravioli in boiled salted water.
We heat the remaining butter in a sauteed pan.
We put sage leaves in a bowl, transfer the butter to a strainer and wait for five minutes to filter.
Then we roast Ravioli with sage. We can add parsley, wet mint or sage on the dish. If you want, you can also splatter some Dawn Bryndza Cheese on your Ravioli. Enjoy your meal!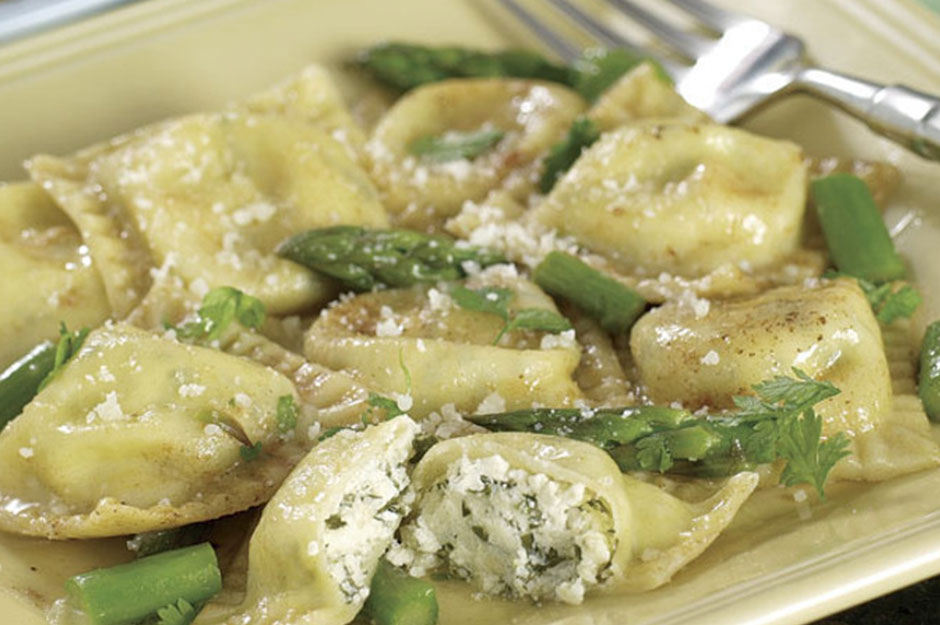 TOP QUALITY CHEESE PRODUCTS FROM ENKAFOOD UNDER THE BRAND OF ŞAFAK
Thanks to quality cheese producers like Enkafood, we can always consume natural and genuine dairy products. Şafak Dairy Products are part of Enkafood, one of the leading companies in Europe.
Enkafood offers you genuine, delicious and natural dairy products under the brand of Şafak Dairy Products.
You can find Enkafood brands and Şafak Dairy Products in almost every market across Europe or you can safely order from Enkafood's website.