Şafak Bryndza Cheese, one of the most beloved brands of Enkafood, has already became one of the most essential part of our breakfasts. As it has gained a well-deserved popularity thanks to delicious and top quality products, Şafak Dairy products are being preferred by many people across the Europe.
Although Şafak Dairy products are mostly consumed in breakfasts, you can also use them in your other meals.
Today, we are going to give you a delicious recipe of salad in which you can use Şafak Bryndza cheese. Then let's start it…
Ingredients for Caesar Salad with Şafak Bryndza Cheese
2 medium-sized lettuces (you can use the Mediterranean greens you want)
8-10 cherry tomatoes
½ water glass of green olives (sliced olives)
150-200 gr Şafak Bryndza cheese (about 1 water glass)
1 little cup of milk (you can also use ready-made milk cream)
For Caesar sauce;
2 egg yolks
½ cups of oil (you can also use olive oil)
1 clove of garlic (optional)
juice of 1 lemon
2 tea spoon of mustard
2 teaspoons of salt, black pepper
1 tea spoon of dry thyme, dry mint
2 tea spoon of dry basil
2-3 anchovies (pickled canned silverfish or small fish), as you wish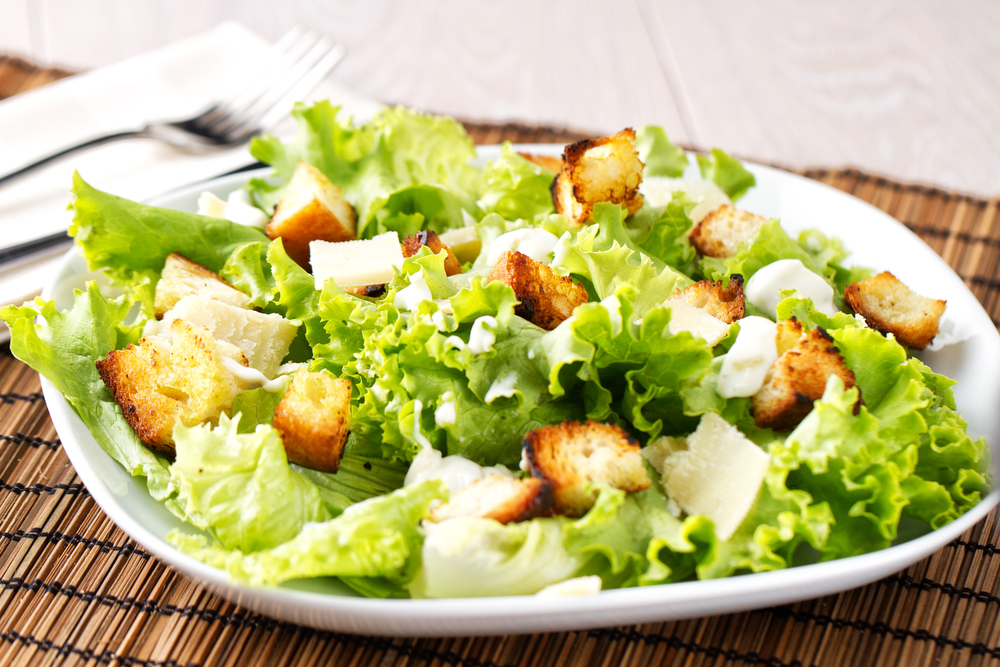 Preparation of Caesar Salad with Bryndza Cheese
To prepare the sauce of salad; put the egg yolks waited in the room temperature in a large glass bowl. Add salt and battered garlic in it. Stir toward the same direction for at least 2-3 minutes. (if you wish you can also do this with the low-mode of mixer)
Add a little bit of oil while whipping the mixture. While continuing to mix continuously and quickly, sprinkle the black pepper, thyme, mint and basil. Stir well with lemon juice and mustard. (This process should last at least 4-5 minutes.) Keep the prepared sauce on one side. You can keep the whipping process a little longer so that the sauce is homogenous. If you want, you can finally add 2-3 pieces of anchovies, chopped into very small pieces. So then you get exact Caesar sauce. If you will add anchovies, mix the sauce with blender or the kitchen robot.
On the other hand, to prepare cheese balls; put the Şafak Bryndza cheese in a plate and add milk or cream on it. Knead the cheese like a dough. Prepare the cheese balls in the walnut size from the cheese mixture you kneaded. If you like, you can fry these cheese balls after first blending with egg yolk and then in bread crumbs until they become yellowish. This will add a distinct flavor to your salad.
Wash the lettuce and Mediterranean greensthoroughly with water and then filter them. Preparethe greens into large pieces and place them on a large, deep salad plate. Sprinkle the tomatoes and the olives that you have divided into two. Spread the prepared sauce over it and mix it well.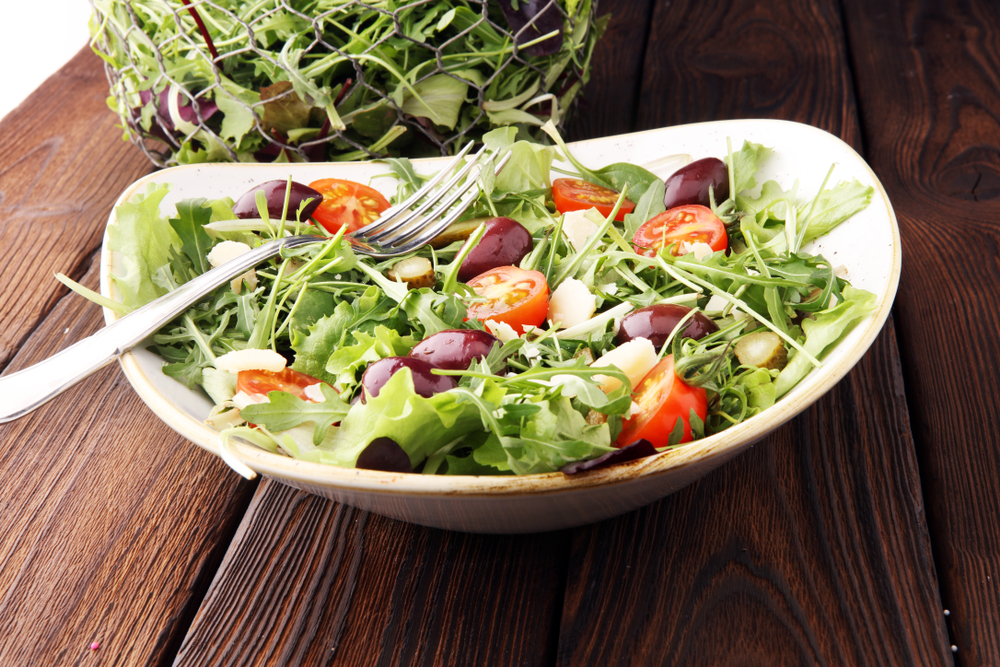 Top Quality Products by Enkafood
Place the cheese balls on the salad. It would be sufficient to sprinkle only Şafak Bryndza cheese or grated parmesan. Bon Appetit. Enjoy your Caesar salad with Şafak Bryndza Cheese.
What will you do with Şafak Dairy Products or Şafak Bryndza Cheese is up to you. You can
consume these delicious products separately or alone, or you can prepare many delicious tastes byusing Şafak Dairy Products.
Şafak Dairy Products is part of Enkafood, one of the leadingcompanies in Europe. Enkafood offers you delicious Bryndza Cheese under the brand of ŞafakDairy Products.
You can find Enkafood brands in almost every market across the Europe or you can safely order fromEnkafood's website.
You can also prefer other products under the brand of Enkafood, which are Maroni Chestnut Products and Titiz Honey Products.